Microstructure and Material Characterization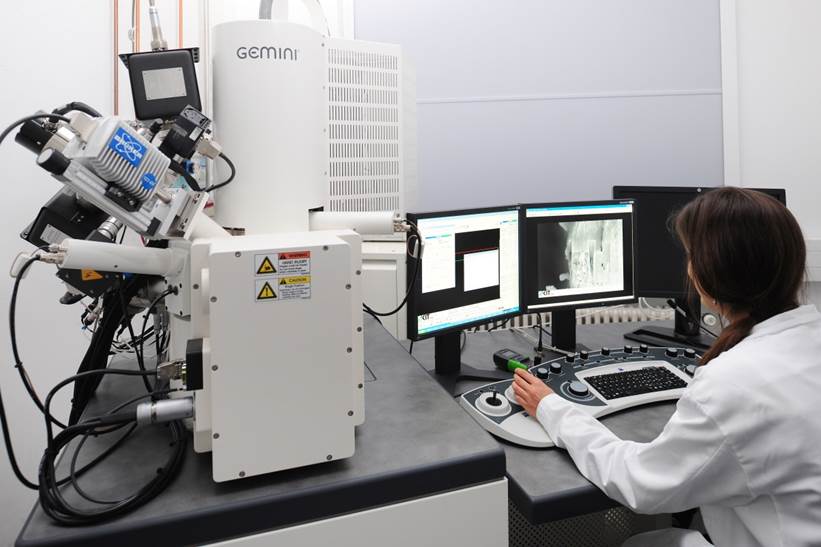 The research group Microstructure and Material Characterization deals with the application and adaptation of high-resolution tomographic and microscopic methods for the characterization of materials and electrical components, especially in the field of electrochemical energy storage devices and converters.
These methods enable both high-resolution 2D images and 3D reconstructions of the real microstructure of electrical components and thus form the basis for a deep understanding of the processes (e.g. transport processes) in these components. Furthermore, these methods create the basis for a model-based component optimization, as the knowledge of the real microstructure allows a correlation of functionality and performance of the components with structural parameters. For the three-dimensional material/structure analysis, an electron microscope with high-resolution FIB tomography and a micro X-ray tomography (µ-CT) are available at the institute.
Additional work focuses on the development of suitable preparation methods for optimal imaging as well as the processing and preparation of image data. The IAM-ET has experience in 3D reconstructions of a wide variety of materials and components and has successfully applied microstructure results to improve electrical components such as batteries and fuel cells.