Zeiss Crossbeam 550 installed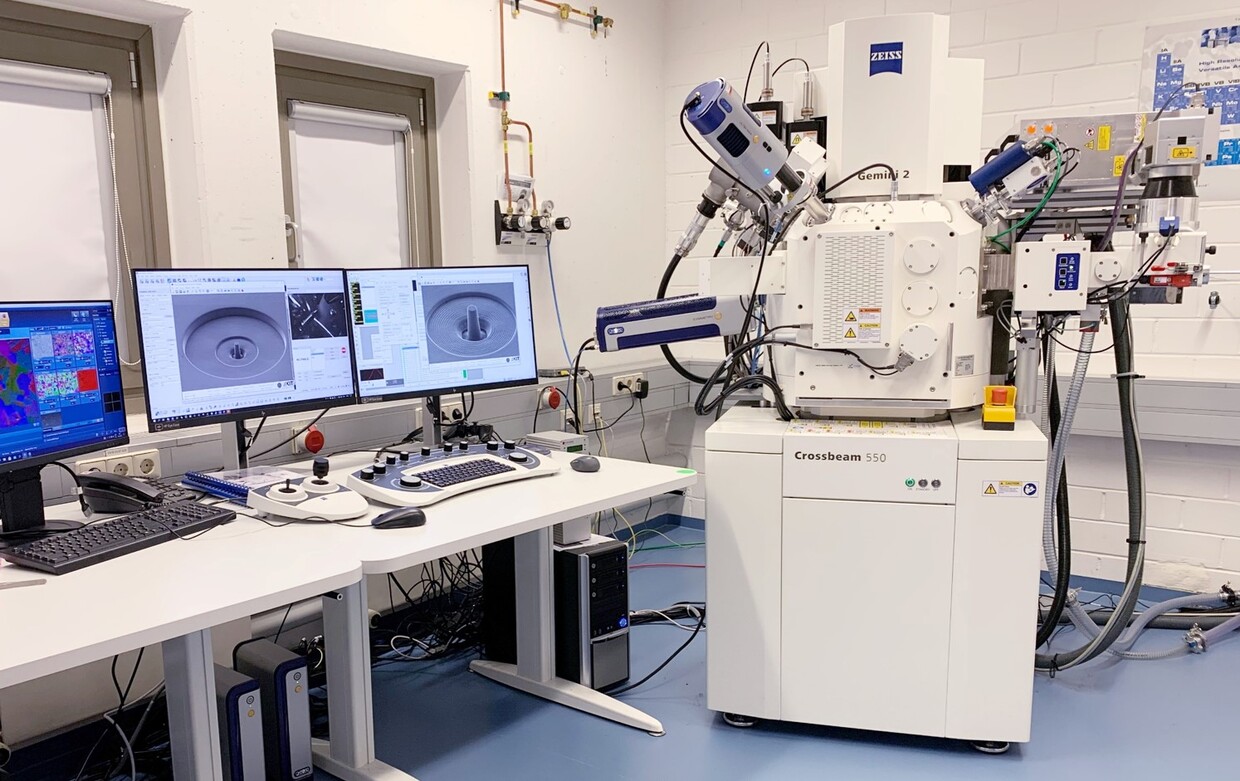 An unique focused ion beam (FIB) microscope has been installed at the Institute for Applied Materials - Mechanics of Materials and Interfaces (IAM-MMI). The microscope is at the heart and soul of the in situ micromechanics activities and enables studies on the mechanical and functional properties of materials across multiple length scales.
The Zeiss Crossbeam 550 features a high-performance field emission scanning electron microscope (SEM) GEMINI II column with multiple detectors, such as an in-lens secondary electron detector, an energy selective backscatter detector, and a segmented STEM detector. The gallium FIB is equipped with both, carbon and platinum gas injection systems. The most fascinating feature of the microscope is a femtosecond laser, which is able to machine materials with a 4-6 orders of magnitude faster milling rate compared to other FIBs. The laser, SEM and FIB are linked via a correlative work-flow, enabling precise positioning of milling objects.
The machine will be used in the research programs "Information / P3T1", "Materials and Technologies for Energy Transition" and "Fusion" will greatly benefit from this machine, which was partly funded by the Robert Bosch Stiftungsprofessur for nanostructured functional materials.