The reliability of such material systems is of major significance for the society concerning functional materials for energy conversion and storage as well as for information technology and requires state-of-the-art mechanical characterization and modelling. Materials of interest span from batteries beyond the Lithium era towards materials for fusion reactors on the one hand, and from advanced conductors to materials for sensors and actuators on the other hand.
We aim for a mechanism-based understanding of material degradation, which requires scale-bridging mechanical as well as microstructural characterization combined with advanced multi-physics modelling and data analysis. We also run KIT´s Fusion materials lab and, therefore, can handle and characterize radioactive and toxic materials.
Head

Prof. Dr. mont.

Christoph Kirchlechner

Tel.: +49 721 608-24815
Administration

Jana Herzog

Tel: +49 721 608-24816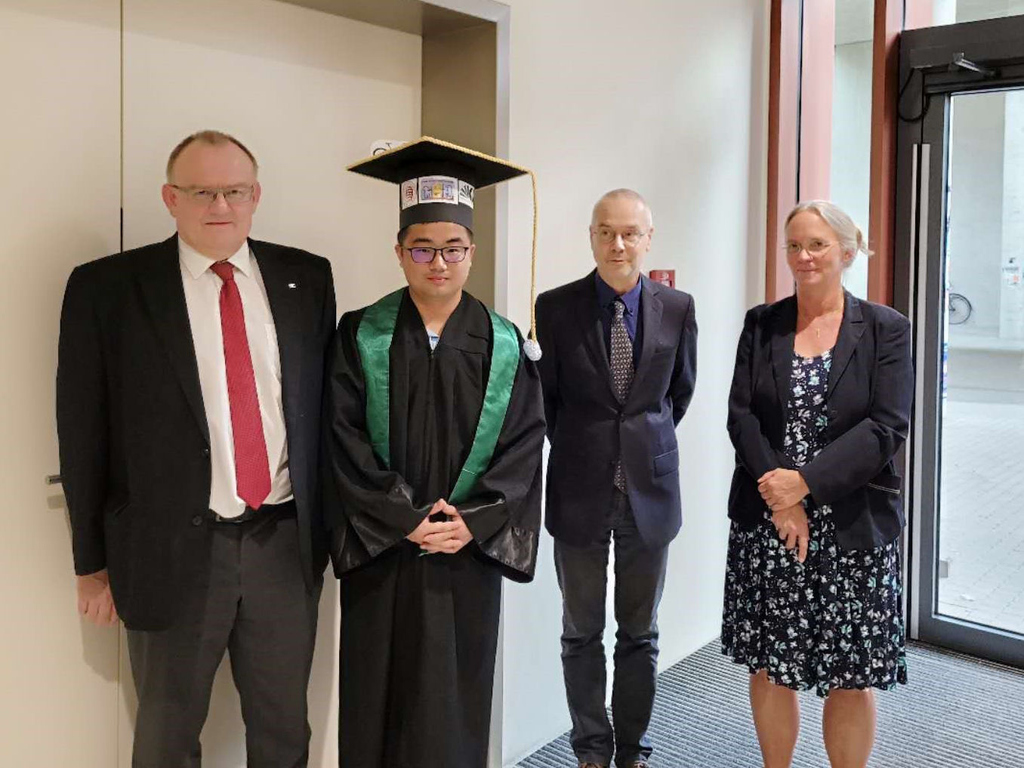 Successful defense
On July 25th, 2023, Huihuang Xia successfully defended his dissertation "An improved CFD-DEM framework for gas-liquid-solid multiphase free surface flow". Huihuang worked on developing numerical methods to model granular materials with the Discrete Element Method (DEM), and to model free surface flow with the Computational Fluid Dynamics (CFD). During his research work, he a.o. developed improved numerics for the coupled level set and volume of fluid method for the description of the free surface without spurious velocities. In this way, Huihuang has contributed significantly to developing an understanding of gas-liquid-solid multiphase systems. Congrats!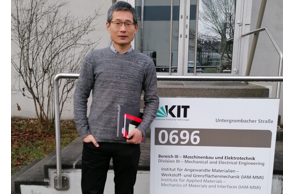 New group leader at IAM-MMI
Dr. Xufei Fang joins the institute in January 2023 to lead the new group Hydrogen Micromechanics funded by the ERC Consolidator grant (TRITIME) awarded to Prof. Christoph Kirchlechner.
Together with the Fusion Materials Laboratory (FML) of IAM-MMI, he and his team will tackle the grand challenges within project TRITIME which for the first time will facilitate the isolation, observation, and quantification of individual mechanisms responsible for hydrogen embrittlement by TRITIum based microMEchanics.
Welcome!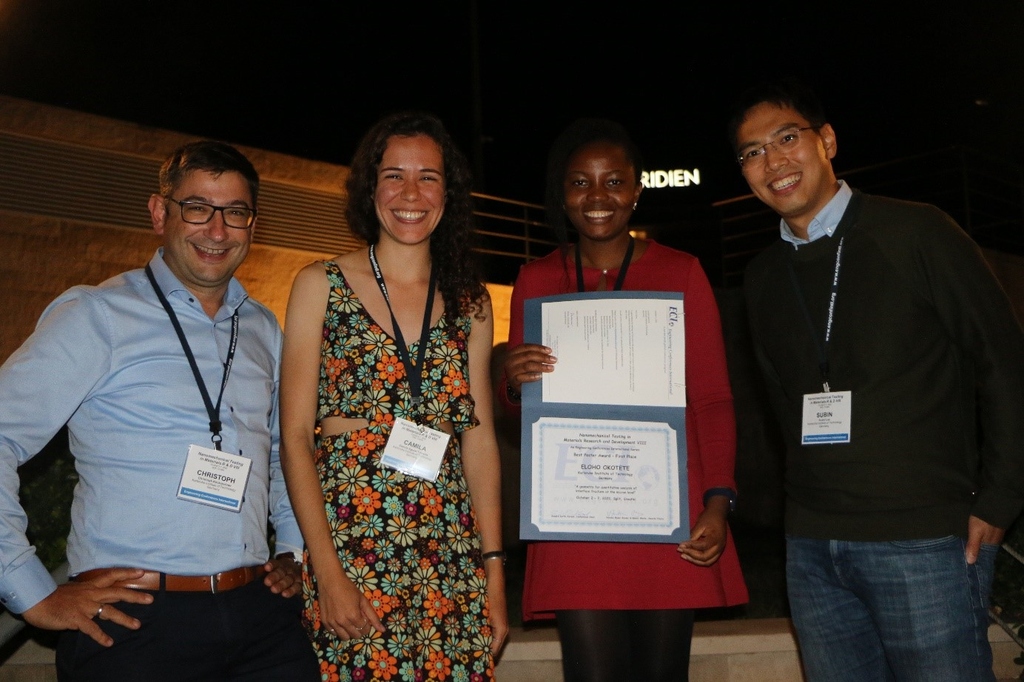 Best Poster Award
Eloho Okotete won the "Best Poster Award – First Place" at the leading conference in Nanomechanics, the ECI Nanomechanical Testing in Materials Research and Development held in Split, Croatia (October 2022). In her contribution "A geometry for quantitative analysis of interface fracture at the micron scale" Eloho presented a new geometry for testing the toughness of interfaces at the micron scale. Congratulations!
Next successful defense
Kaiju Lu successfully defended his dissertation "Low-cycle fatigue deformation and damage behavior of equiatomic CoCrFeMnNi and CoCrNi alloys" on November 02, 2022. The work was completed under the supervision of apl. Prof. Dr.-Ing. Jarir Aktaa. Congratulations!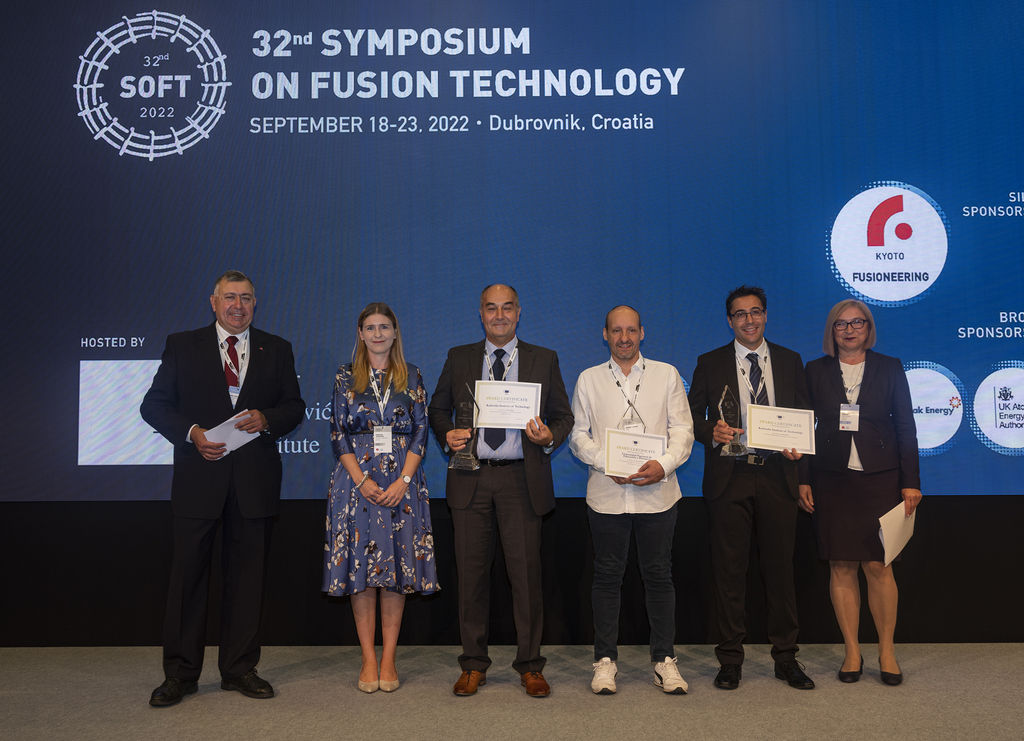 1st SOFT Innovation Prize
A team led by Jarir Aktaa with cooperation partners from Forschungszentrum Jülich won the 1st SOFT Innovation Prize for the development of plasma-sprayed, functionally graded tungsten/EUROFER coatings for the first wall of future fusion power plants. The technology of these protective, on large areas well-bonded coatings was successfully transferred to industry with the aim of upscaling them to application-relevant sizes and shapes. The functional grading, which led to outstanding heat flux resistance, opens up potential deployment of this innovation in other components of fusion technology, in high-voltage components and in the concentrated solar power sector.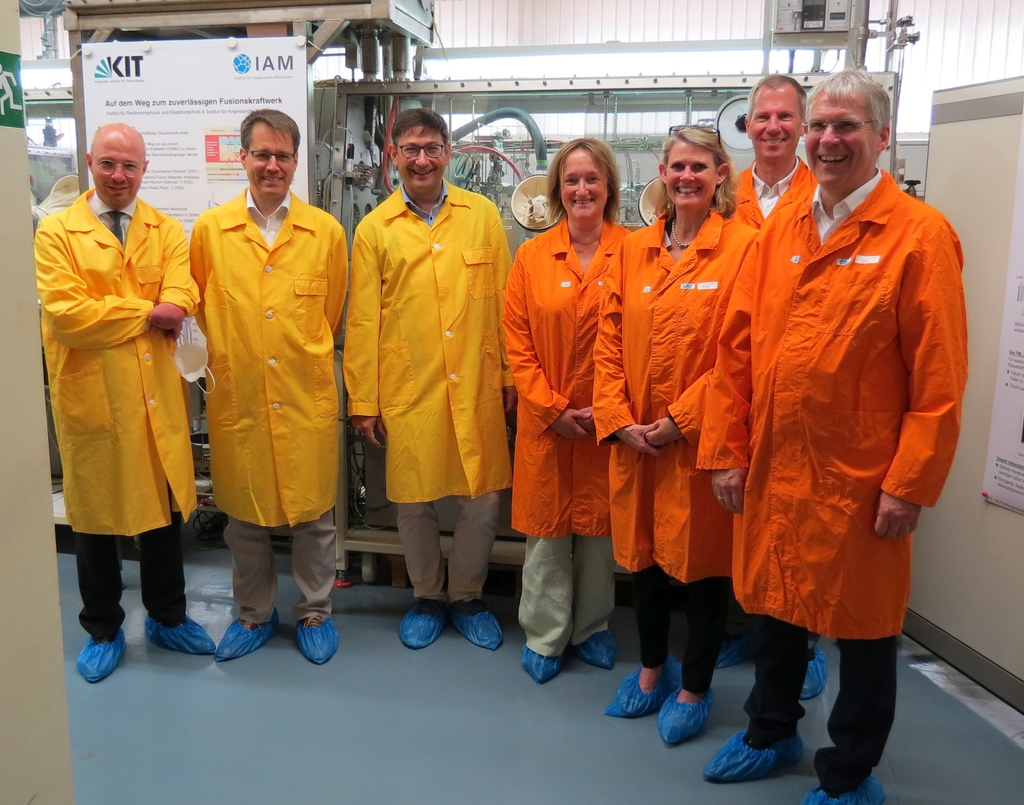 Visit of State Secretary Pirscher at the Fusion Materials Laboratory
On July 13, 2022, Judith Pirscher, State Secretary at the German Federal Ministry of Education and Research, together with President Holger Hanselka and Vice President Oliver Kraft, visited the IAM's fusion materials laboratory (FML) and learned on site about new materials as the key to success in fusion research, the role of fusion as an interdisciplinary technology driver, and the synergy between fusion and hydrogen technology.
read more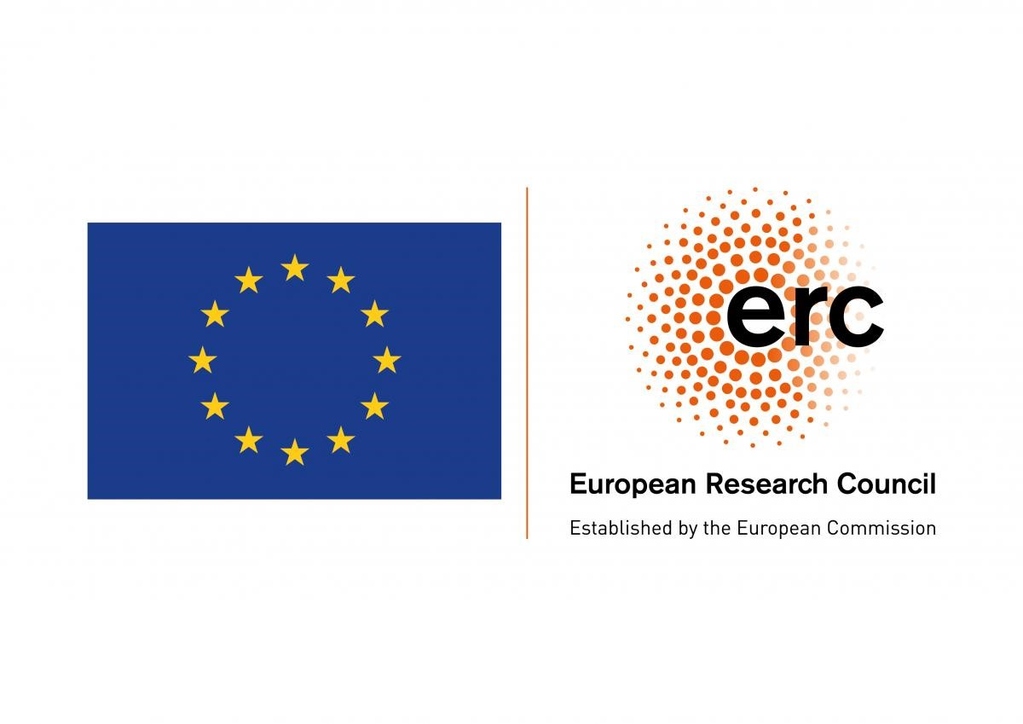 ERC Consolidator Grant to Christoph Kirchlechner
The European Research Council (ERC) has awarded the prestigious Consolidator Grant to Professor Christoph Kirchlechner. His project TRITIME aims to fundamentally understand the mechanisms of hydrogen embrittlement and help tailor new materials used in the distribution and storage of hydrogen.
read more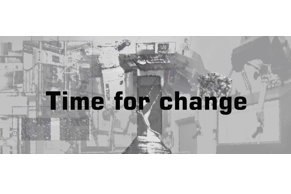 IAM-WBM became IAM-MMI
In the course of the restructuring of the IAM, our institute also changed its name. IAM – Materials- and Biomechanics (IAM-WBM) became Institute for Applied Materials - Mechanics of Materials and Interfaces (IAM-MMI)