Studies
The IAM-WK admits itself to Humboldt's principle of unity of research and teaching. This includes offering students a lasting insight into materials science laboratory work as early as possible. Afterwards, these students may be integrated as student assistants. Moreover, lectures are offered that deepen the knowledge of the department's research fields. Our aim is a well-founded education in materials science where both contents and methods of teaching are always at the highest stage.
Remarks regarding the former lecture "Produktentstehung – Bauteildimensionierung" can be found here.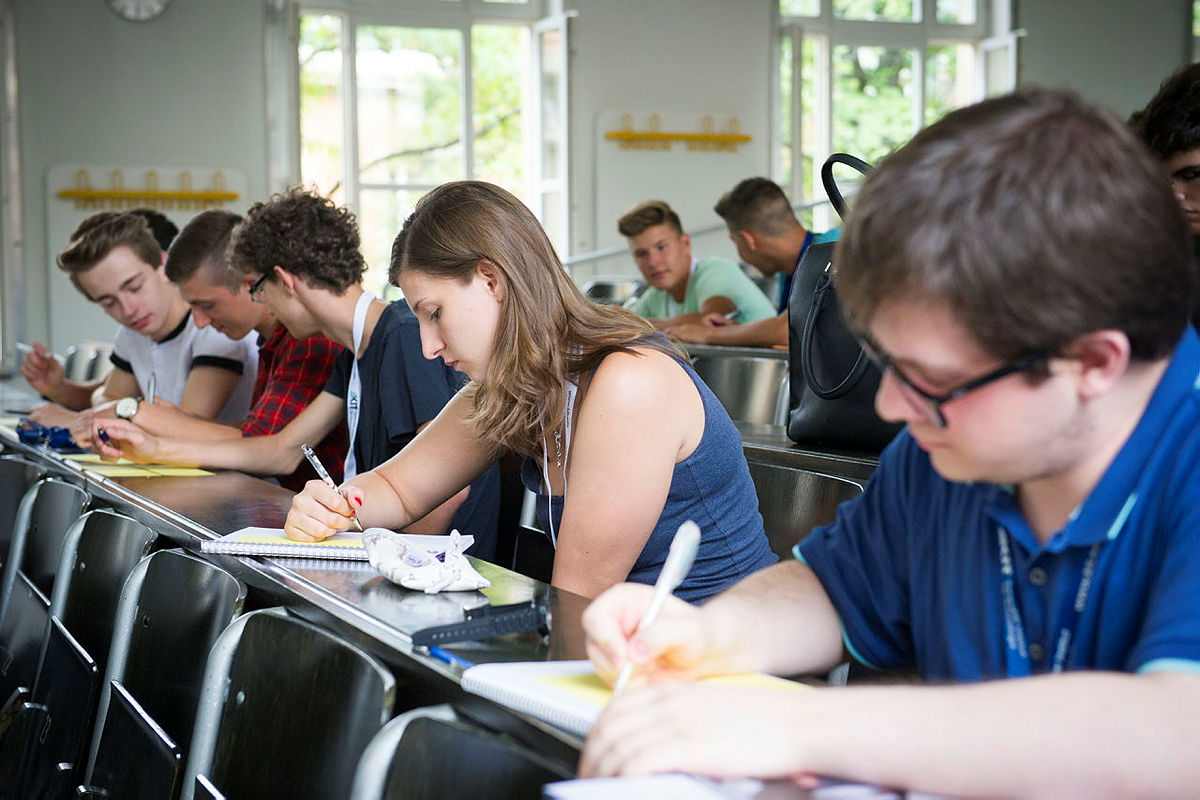 Lectures, tutorials and lab courses
Please find detailed information about our courses here.
Events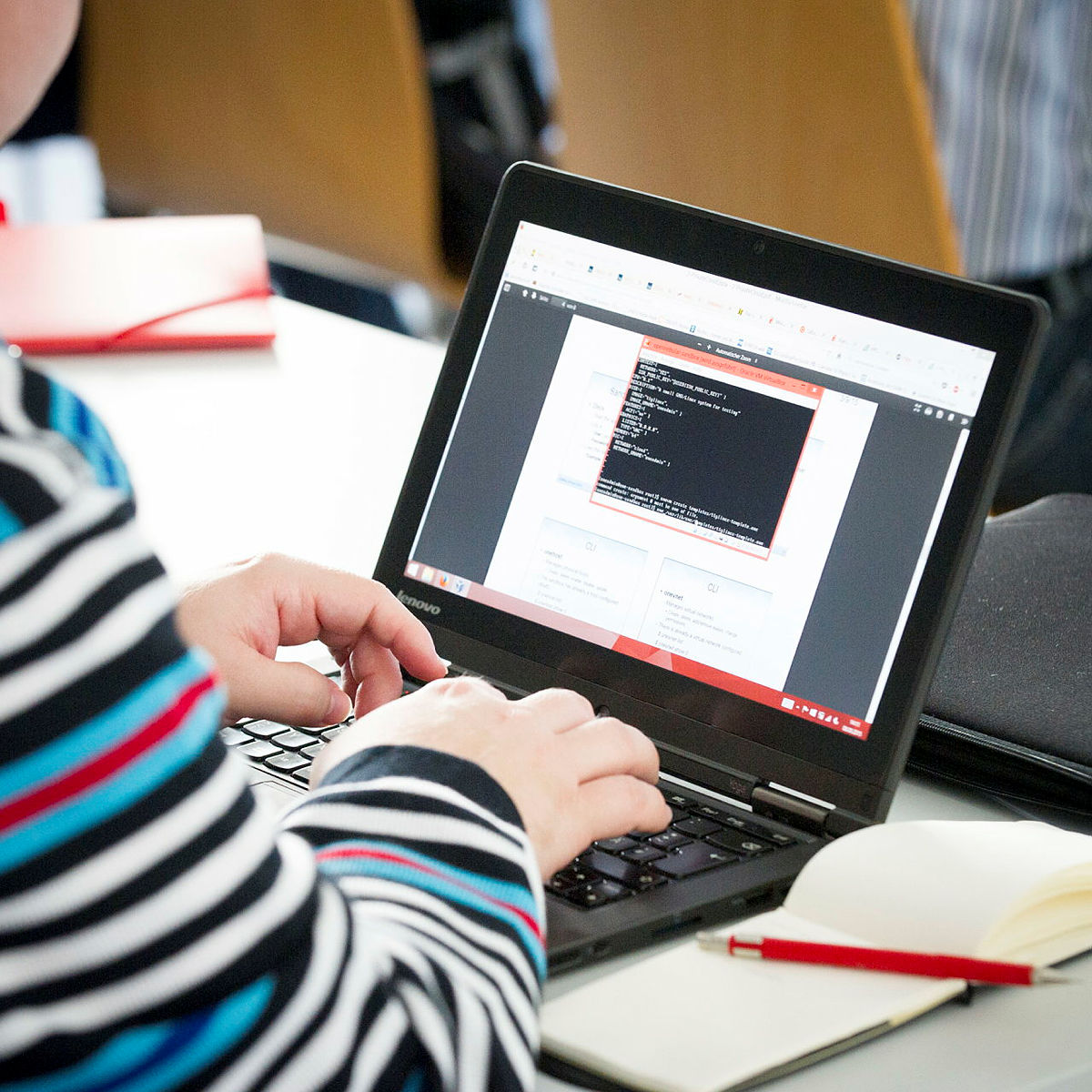 Theses
Here you find access to our announced thesis projects and offers for work as student assistance.
Theses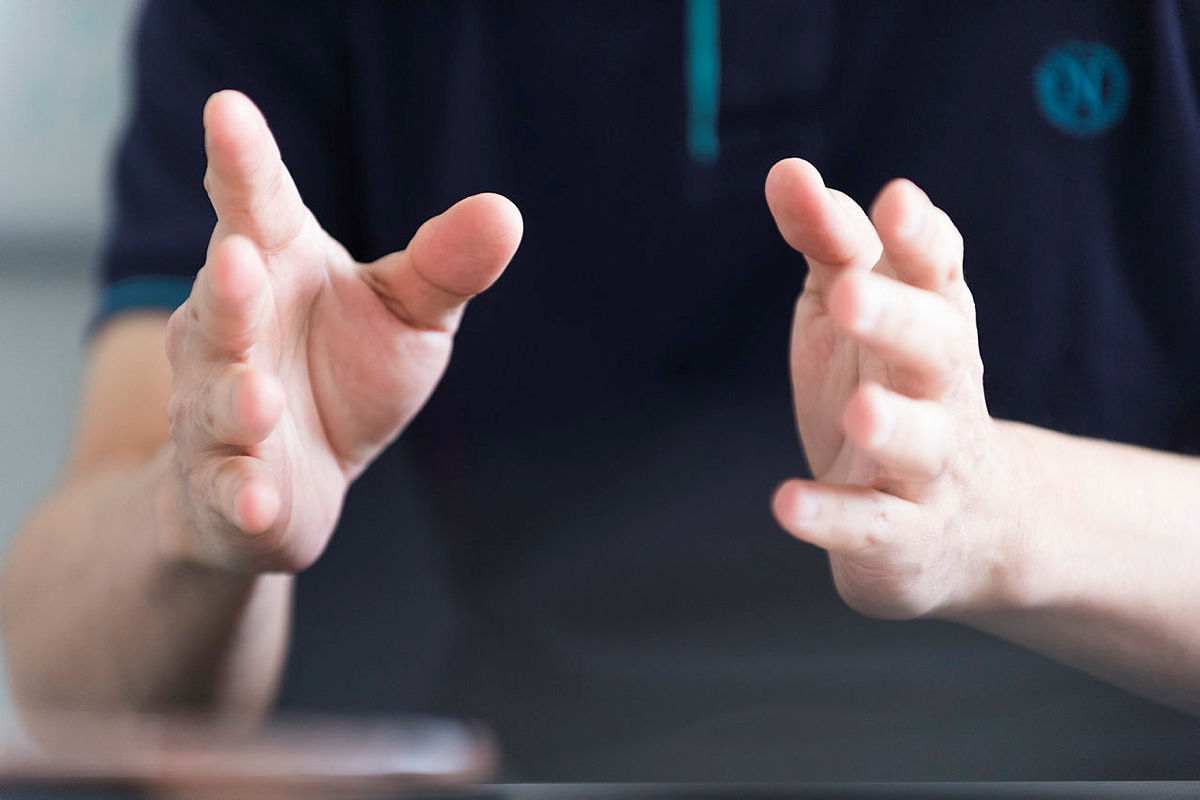 Consultations
Please find here information about our consultation hours on for example Materials Science and Engineering I to III, Metals, etc.
Consultations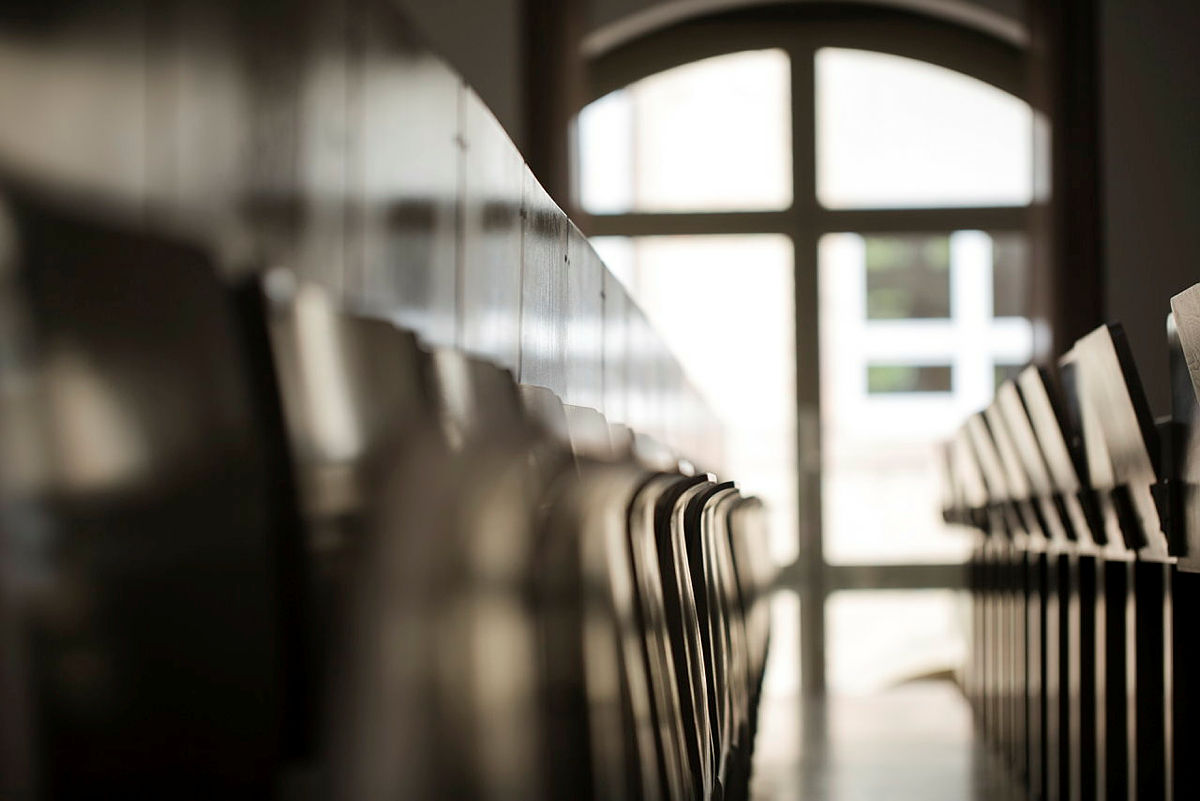 Exams
Please consult this web page for detailed information regarding our exams.
Exams
Lectures, tutorials and lab courses
summer term 2021
title
type
information
lecturer
Materials Science and Engineering II for mach, phys
Lecture (V)

Online

The lecture are managed via ILIAS.

Prof. Dr.-Ing. Martin Heilmaier

Exercises in Materials Science and Engineering II for mach, phys
Practice (Ü)

Online

The exercises are managed via ILIAS.

Dr.-Ing. Alexander Kauffmann
Prof. Dr.-Ing. Martin Heilmaier
Product Development - Component Dimensioning
Lecture / Practice (VÜ)

Online

Die Veranstaltung wird via ILIAS verwaltet.

Prof. Dr.-Ing. Volker Schulze
Dr.-Ing. Stefan Dietrich
Materials Science and Engineering II (Lecture)
Lecture (V)

The lecture will be online (asynchronous). In addition, regular Q&A hybrid events will be offered together with the tutorial. The lecture is organized via ILIAS.

Dr.-Ing. Jens Gibmeier
Materials Science and Engineering II (Tutorials)
Practice (Ü)
Blended (On-Site/Online)
Dr.-Ing. Jens Gibmeier
Mitarbeiter
Systematic Materials Selection
Lecture (V)
Online
Dr.-Ing. Stefan Dietrich
Übungen zu 'Systematische Werkstoffauswahl'
Practice (Ü)
Online
Mitarbeiter
Dr.-Ing. Stefan Dietrich
Metals
Lecture (V)

Blended (On-Site/Online)

The lecture is held live via Teams every Wed, 10-11:30 am und Thu, 10-11:30 am. The lecture is managed via ILIAS.

Dr.-Ing. Alexander Kauffmann
Prof. Dr. Astrid Pundt
Exercises in Metals
Practice (Ü)

Online

The exercises are managed via ILIAS.

Dr.-Ing. Alexander Kauffmann
Prof. Dr. Astrid Pundt
Prof. Dr.-Ing. Martin Heilmaier
Werkstoffanalytik
Vorlesung (V)

Die Vorlesung wird online (asynchron) stattfinden. Das Skript, Ergänzungsmaterialien und die Aufzeichnung von besprochenen Folien werden über ILIAS verwaltet werden. In Ergänzung erfolgt eine zusammen mit der Übung/Labor stattfindende regelmäßige Hybrid-Fragestunde. Die Einschreibung in ILIAS wird bis 30.04.2021 ohne Beschränkung möglich sein. Anschließend ist die Anmeldung nur über Dr.-Ing. Jens Gibmeier möglich.

apl. Prof. Dr. Reinhard Schneider
Dr.-Ing. Jens Gibmeier
Übungen und Laborbesuche zu "Werkstoffanalytik"
Übung (Ü)
Online
Dr.-Ing. Jens Gibmeier
Plasticity of Metals and Intermetallics
Lecture (V)

Online

The lecture is managed via ILIAS.

Dr.-Ing. Alexander Kauffmann
Prof. Dr.-Ing. Martin Heilmaier
Hydrogen in Materials: from energy storage to hydrogen embrittlement
Lecture (V)

Online

The lecture is held live via Teams every Wed, 2-3:30 pm. The lecture is managed via ILIAS.

Prof. Dr. Astrid Pundt
Polymer Engineering II
Lecture (V)

Online

Die Organisation der Vorlesung (Zugang und Vorlesungsunterlagen) erfolgt über ILIAS.

Dr.-Ing. Wilfried Liebig
Prof. Dr.-Ing. Peter Elsner
Design with Plastics
Lecture (V)

Die VL wird aufgrund der Covid-19-Situation höchst wahrscheinlich entfallen. Mögliche Änderungen kündigen wir an dieser Stelle an. Bei Fragen wenden Sie sich bitte an carolin.koenig@kit.edu.

Markus Liedel
Gießereikunde
Vorlesung (V)

Präsenz/Online gemischt

Bitte beachten Sie die gegenüber dem Vorlesungsverzeichnis geänderten Termine.

Dr.-Ing. Christian Wilhelm
Materials of Lightweight Construction
Lecture (V)
Online
Dr.-Ing. Wilfried Liebig
Prof. Dr.-Ing. Peter Elsner
Technology of steel components
Lecture (V)
Blended (On-Site/Online)
Prof. Dr.-Ing. Volker Schulze
Structural Materials
Lecture / Practice (VÜ)
Blended (On-Site/Online)
Dr.-Ing. Stefan Guth
Workshop 'Working Methods in Mechanical Engineering' (IAM-WK, Elsner)
Others (sonst.)

Online

Die Organisation der Vorlesung (Zugang und Vorlesungsunterlagen) erfolgt über ILIAS.

Dr.-Ing. Wilfried Liebig
Prof. Dr.-Ing. Peter Elsner
Anleitung zum wissenschaftl. Arbeiten (Studien- und Diplomarbeiten, Bachelor- und Masterarbeiten)
Consultation-hour(Sprechst.)
Online
Dr.-Ing. Wilfried Liebig
Prof. Dr.-Ing. Peter Elsner
Anleitung zum wissenschaftl. Arbeiten (Studien- und Diplomarbeiten, Bachelor- und Masterarbeiten)
Consultation-hour(Sprechst.)
Online
Prof. Dr.-Ing. Volker Schulze
Anleitung zum wissenschaftl. Arbeiten (Studien- und Diplomarbeiten, Bachelor- und Masterarbeiten)
Consultation-hour(Sprechst.)
Online
Prof. Dr.-Ing. Martin Heilmaier
Anleitung zum wissenschaftlichen Arbeiten
Consultation-hour(Sprechst.)
Online
Prof. Dr. Astrid Pundt
Seminar in Materials Science
Seminar (S)
Online
Dr. Patric Gruber
Dr. rer. nat. Stefan Wagner
Seminar zu Bachelor-, Studien-, Master- und Diplomarbeiten in Werkstoffkunde
Seminar (S)
Online
Prof. Dr. Astrid Pundt
Prof. Dr.-Ing. Peter Elsner
Prof. Dr.-Ing. Volker Schulze
Prof. Dr.-Ing. Martin Heilmaier
Doktorandenseminar Werkstoffkunde
Seminar (S)
Blended (On-Site/Online)
Prof. Dr. Astrid Pundt
Prof. Dr.-Ing. Peter Elsner
Prof. Dr.-Ing. Volker Schulze
Prof. Dr.-Ing. Martin Heilmaier
Colloquium on Materials Science
Colloquium (KOL)
Online
Dr.-Ing. Jens Gibmeier
Dr. Johanna Lampert
Metallographic Lab Class
Praktikum (P)
On-Site
Fabian Mühl
Prof. Dr.-Ing. Martin Heilmaier
Experimental Lab Course, Part A
Praktikum (P)
Blended (On-Site/Online)
Dr.-Ing. Alexander Kauffmann
Prof. Dr.-Ing. Martin Heilmaier
Experimental Lab Course in Material Science
Praktikum (P)
Blended (On-Site/Online)
Dr.-Ing. Stefan Guth
Prof. Dr. Astrid Pundt
Dr.-Ing. Jens Gibmeier
Prof. Dr.-Ing. Martin Heilmaier
Dr.-Ing. Stefan Dietrich
Materials Science and Engineering Lab Course
Praktikum (P)
Blended (On-Site/Online)
Prof. Dr. Astrid Pundt
Dr.-Ing. Jens Gibmeier
Dr. Karl-Heinz Lang
Prof. Dr.-Ing. Martin Heilmaier
Dr.-Ing. Stefan Dietrich
Professorensprechstunde
Consultation-hour(Sprechst.)
Online
Prof. Dr.-Ing. Martin Heilmaier
Professorensprechstunde
Consultation-hour(Sprechst.)
Online
Prof. Dr.-Ing. Peter Elsner
Professorensprechstunde
Consultation-hour(Sprechst.)
Online
Prof. Dr.-Ing. Volker Schulze
Professorensprechstunde
Consultation-hour(Sprechst.)
Online
Prof. Dr. Astrid Pundt
winter term 2020/21
title
type
information
lecturer
Exercises in Microstructure-Property-Relationships
Online
Dr. Patric Gruber
Prof. Dr. Christoph Kirchlechner
Lightweight constructions with fiber-reinforced-polymers - theory and practice

Das Praktikum findet gemischt, d.h. online & in Präsenz statt. Zugang (Anmeldung und Gruppeneinteilung) und weitere Unterlagen werden über ILIAS bereitgestellt.

Dr.-Ing. Wilfried Liebig
Dr.-Ing. Luise Kärger
Tutorials and lab courses for "materials characterization"
Dr.-Ing. Jens Gibmeier
Exercises in Materials Science and Engineering I for mach, phys
Übung (Ü)

The tutorial will be online. There will be live and on-demand content. The content is organized via ILIAS here. You can register to the ILIAS folder without restrictions till 6th of November 2020. Subsequently, contact Dr.-Ing. Alexander Kauffmann.

Dr.-Ing. Alexander Kauffmann
Exercises in Materials Science and Engineering III
Übung (Ü)

The tutorial will be online. There will be live and on-demand content. The content is organized via ILIAS here. You can register to the ILIAS folder without restrictions till 6th of November 2020. Subsequently, contact Dr.-Ing. Alexander Kauffmann.

Dr.-Ing. Alexander Kauffmann
Prof. Dr.-Ing. Martin Heilmaier
Materials Science and Engineering I (Tutorial)
Übung (Ü)
Dr.-Ing. Jens Gibmeier
Werkstoffkolloquium
Kolloquium (KOL)
Prof. Dr. Michael Hoffmann
Dr.-Ing. Jens Gibmeier
Dr. Johanna Lampert
Experimental Lab Course, Part A
Praktikum (P)

The lab course is taking place in parallel to the lectures in materials physics and metals. It is therefore bridging winter and summer course. Depending on the development of the pandemic, the lab course will be performed in January and February of 2021. If the situation does not permit presence lab course, the lab course will be performed in an online version. The lab course is organized via ILIAS here.

Dr.-Ing. Alexander Kauffmann
Prof. Dr.-Ing. Martin Heilmaier
Metallographic Lab Class
Praktikum (P)
Fabian Mühl
Welding Lab Course, in groupes
Praktikum (P)

Das Praktikum muss aufgrund der Corona-Situation leider entfallen.

Prof. Dr.-Ing. Volker Schulze
Dr.-Ing. Stefan Dietrich
Doktorandenseminar Werkstoffkunde
Seminar (S)
Prof. Dr. Astrid Pundt
Prof. Dr.-Ing. Peter Elsner
Prof. Dr.-Ing. Volker Schulze
Prof. Dr.-Ing. Martin Heilmaier
Seminar zu Diplom-, Studien-, Bachelor- und Masterarbeiten Werkstoffkunde
Seminar (S)
Prof. Dr. Astrid Pundt
Prof. Dr.-Ing. Peter Elsner
Prof. Dr.-Ing. Volker Schulze
Prof. Dr.-Ing. Martin Heilmaier
Anleitung zu wissenschaftlichen Arbeiten (Studien- und Diplomarbeiten, Bachelor- und Masterarbeiten)
Sprechstunde (Sprechst.)
Prof. Dr.-Ing. Martin Heilmaier
Anleitung zu wissenschaftlichen Arbeiten (Studien- und Diplomarbeiten, Bachelor- und Masterarbeiten)
Sprechstunde (Sprechst.)
Prof. Dr.-Ing. Peter Elsner
Anleitung zu wissenschaftlichen Arbeiten (Studien- und Diplomarbeiten, Bachelor- und Masterarbeiten)
Sprechstunde (Sprechst.)
Prof. Dr. Astrid Pundt
Anleitung zu wissenschaftlichen Arbeiten (Studien-, Diplom-, Bachelor- und Masterarbeiten)
Sprechstunde (Sprechst.)
Prof. Dr.-Ing. Volker Schulze
Professorensprechstunde
Sprechstunde (Sprechst.)
Prof. Dr.-Ing. Volker Schulze
Professorensprechstunde
Sprechstunde (Sprechst.)
Prof. Dr.-Ing. Peter Elsner
Professorensprechstunde
Sprechstunde (Sprechst.)
Prof. Dr.-Ing. Martin Heilmaier
Professorensprechstunde
Sprechstunde (Sprechst.)
Prof. Dr. Astrid Pundt
High Temperature Materials
Vorlesung (V)

The lecture will be held online as a live event (synchronous) until further notice. The lectures starts on November, 12th.

Prof. Dr.-Ing. Martin Heilmaier
Hydrogen in Materials: from Energy Storage to Hydrogen Embrittlement
Vorlesung (V)

Because of the actucal situation of the Corona pandemic the lecture will be held sychronous online.

Prof. Dr. Astrid Pundt
Materials Characterization
Vorlesung (V)

The lecture will be online (asynchronous). The lecture notes, supplementary material and the recording of lecture slides with audio track will be managed via ILIAS. In addition, regular Q&A hybrid events will be offered together with the tutorial/lab course. The registration will be possible without restriction until 06.11.2020. Subsequently, registration is only possible by direct contacting Dr.-Ing. Jens Gibmeier.

Dr.-Ing. Jens Gibmeier
apl. Prof. Dr. Reinhard Schneider
Materials Recycling and Sustainability
Vorlesung (V)

Die Vorlesung findet online statt. Zugang und Vorlesungsunterlagen werden über ILIAS bereitgestellt.

Dr.-Ing. Wilfried Liebig
Dr.-Ing. Jonas Hüther
Materials Science and Engineering I (Lecture)
Vorlesung (V)

The lecture will be online (asynchronous). In addition, regular Q&A hybrid events will be offered together with the tutorial. The lecture is organized via ILIAS.

Dr.-Ing. Jens Gibmeier
Materials Science and Engineering I for mach, phys
Vorlesung (V)

The lecture will be online. Please note the regular Q&A online events together with the tutorial. The lecture is organized via ILIAS.

Prof. Dr. Astrid Pundt
Materials Science and Engineering III
Vorlesung (V)
Dr. Karl-Heinz Lang
Prof. Dr.-Ing. Martin Heilmaier
Materials in Additive Manufacturing
Vorlesung (V)
Präsenz/Online gemischt
Dr.-Ing. Stefan Dietrich
Mechanics and Strengths of Polymers
Vorlesung (V)

Die Vorlesung muss aufgrund der Corona-Situation ersatzlos abgesagt werden.

Hon.-Prof. Dr. Bernd-Steffen von Bernstorff
Polymer Engineering I
Vorlesung (V)

Die Vorlesung findet online statt. Zugang und Vorlesungsunterlagen werden über ILIAS bereitgestellt.

Dr.-Ing. Wilfried Liebig
Prof. Dr.-Ing. Peter Elsner
Schwingfestigkeit metallischer Werkstoffe
Vorlesung (V)

Die Vorlesung findet vorläufig online als Videokonferenz statt. Weitere Informationen werden über Ilias bereitgestellt.

Dr.-Ing. Stefan Guth
Welding Technology
Vorlesung (V)

Informationen zur Vorlesung und zu den Terminen erhalten sie bei majid.farajian@kit.edu oder carolin.koenig@kit.edu.

Dr. Majid Farajian
Werkstoffe in der additiven Fertigung
Vorlesung (V)
Dr.-Ing. Stefan Dietrich
Materials Processing Technology
Vorlesung / Übung (VÜ)

Die Vorlesung findet gemischt, d.h. online & in Präsenz statt. Zugang und Vorlesungsunterlagen werden über ILIAS bereitgestellt.

Dr.-Ing. Wilfried Liebig
Dr. Joachim Binder